Amadeus
 Amadeus originated from four individuals wanting to give back to the parish that has given them so much. Clodagh, Kayode, Charlotte and Cian were blessed enough to experience the Catholic Church far beyond Communion and Confirmation.
We were shown that it can be fun, interesting, challenging and everything in between. Now we feel it is time for us to show a new generation what we experienced not too long ago.
What is Amadeus?
Amadeus hopes to bring young people to the church in an engaging new and challenging way.  The name Amadeus meaning loved by God is something all young people should know, especially the youth of Newbridge. Amadeus is a Catholic youth group for young people who are currently in first year in Secondary School.
It will take place every Friday at 7p.m to 8:30pm in the Parish Centre on Station Road starting on the 18th of November.
It is for those who wish to learn more about their faith and develop in their own personal growth.
A place where everyone is welcome
What to Expect?
If you wish to come along to our meetings you will have an opportunity to:
Engage in discussions about all areas of faith.
Take part in music, dramas and games.
Experience guided mediations and various workshops.
Most of all we want you to have fun and grow in the understanding of what it means to be a Christian and what this means to you personally.
We will also have some light refreshments after each meeting.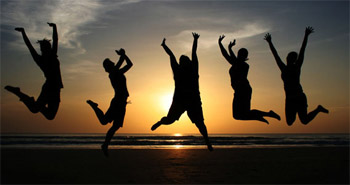 For parents and guardians:
Participants of Amadeus must be brought and collected by parents or guardians.
Participants will also need to have a permission slip signed by parent/guardian which you will find attached.
The permission form can be dropped into the Parish Centre on Station Road anytime before Friday the 18th otherwise the form can be brought on the night.
If you have any enquires you can contact us on amadeusyouth@gmail.com